Welcome to the ACC Biotechnology Program
The Biotechnology Program offers a variety of cutting-edge certificates and degrees tailored for people wanting to enter into the bioscience and biotechnology workplace. We offer Entry-Level Certificates, an Associate Degree and Post-Baccalaureate Certificate training.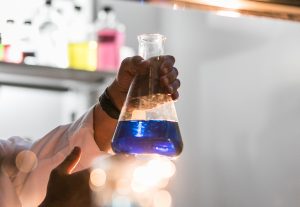 Our degrees focus on a "hands-on" training approach spanning topics from basic laboratory skills such as micropipetting and solution preparation to more advanced skills such as quantitative PCR, HPLC and cell culture. In addition, the program also provides specialized training in bioinformatics, regulatory affairs, and biomanufacturing.
The AAS and ATC degrees have a capstone internship course where students apply all their new skills on the job. Most graduates are hired within their internship; others that are seeking employment find jobs in a few months after graduation.
We offer both day and night classes in both Round Rock and Austin, in addition to online and summer course offering to accommodate both day-time and night-time (working) students.
Exciting News and Trends in Biotechnology
Link to this Google folder to find out the latest:
Report: Austin among top emerging life science cities in US
The List: Austin area life science companies
WHY STUDY BIOTECHNOLOGY AT ACC?
Economical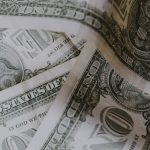 ACC has low tuition rates – a fraction of University expense.
---
Exciting Field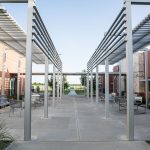 Typical jobs in the industry are 8-5 with full benefits and retirement.
Flexible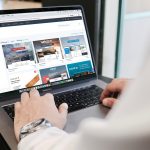 Online, hybrid, and day and night classes offer convenience.
---
Experience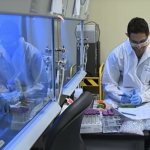 Get hands-on instruction using the latest equipment.
Faculty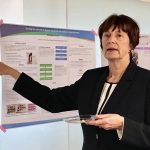 Experienced instructors are straight from the industry.
---
Training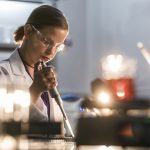 100% of students get internships in this exciting field.
Are you a UT student?
The ACC Biotechnology Program is working with the University of Texas at Austin to provide opportunities for UT students to take biotechnology courses that can help them get jobs in the local industry.  In this program, UT students would take two of the courses that provide skills industry partners desire in their technicians this Summer. If you are enrolled at UT and are interested in such a program please fill out this form. An information session will be scheduled later in the Fall.
Are you a high school student? 
We offer the only dual credit biotechnology courses in the State of Texas. Find out about dual credit opportunities.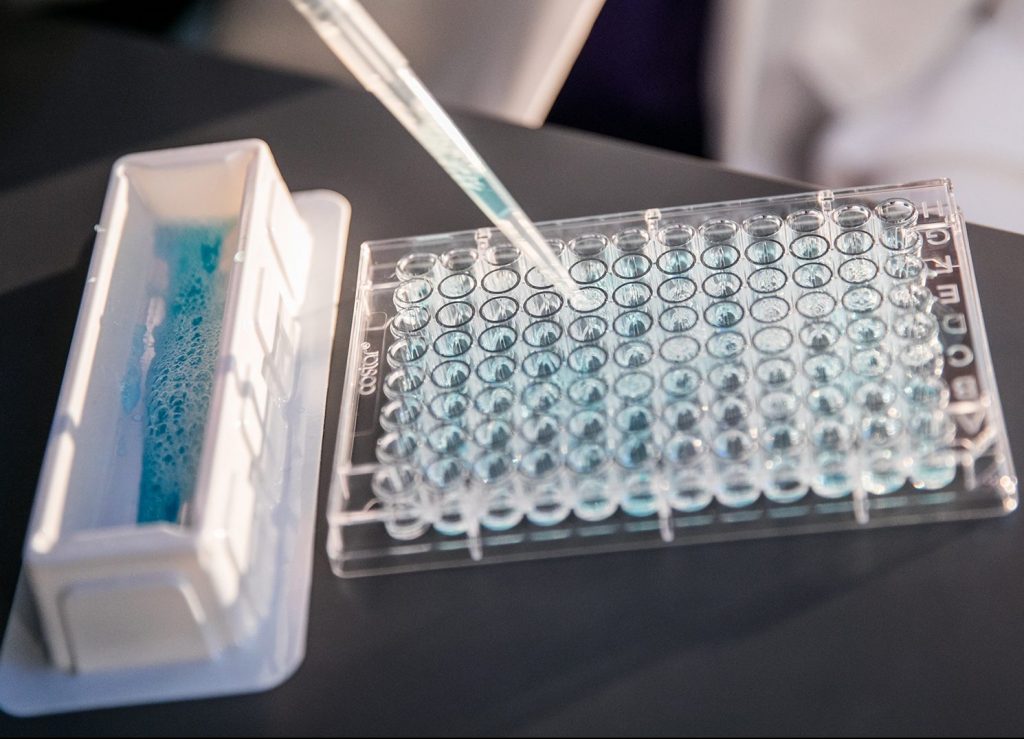 Curious about Biotechnology?
Find out more about the ACC Biotechnology Program, and see if a career in biotechnology is for you.